Cyril Odenigbo
Founder/CEO
Team Image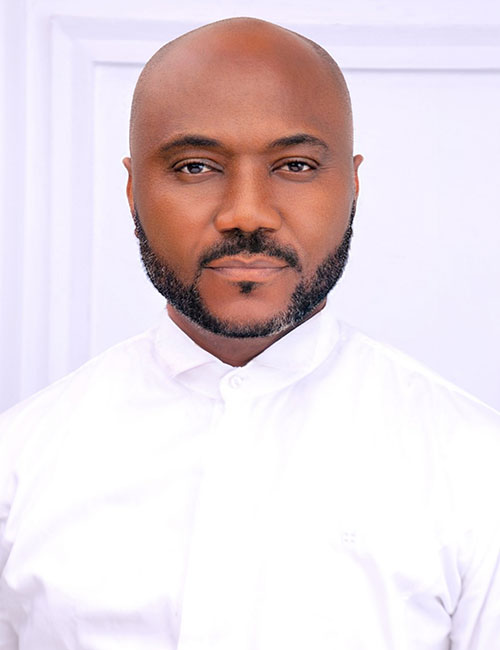 Contact Info
Phone : 08032684423
Email : magnusproductionsng@gmail.com
Cyril Odenigbo, after obtaining Latin Diploma in his early days in Seminary School; furthered to higher institution where he acquired Bachelors Degree in Economics. Later he established a renowned media and entertainment company, Magnus Media Inv. Ltd and also founded Magnus Film Academy after his exposure within and outside the country.
Having been in the Nigeria Movie Industry since 2001, he was elected in 2004 as the Chairman Association of Movie Practitioners (AMP) Nnewi Chapter.
He is a member, Directors Guild of Nigeria (DGN) and has executively produced and directed many movies, documentaries and music videos.
As a creative director and media guru, he has a unique style and mastery of aesthetics in digital media and entertainment.
With a proven leadership, mentorship prowess and consistency in transforming Magnus Film Academy, the academy has bagged the The Best Film Academy South East of Nigeria and other awards in Media business.
He is detailed and has an unquenchable passion for his craft and empowering others.
Infuse your life with action. Don't wait for it to happen. Make it happen. Make your own future. Make your own hope. Make your own love. And whatever your beliefs, honor your creator, not by passively waiting for grace to come down from upon high, but by doing what you can to make grace happen... yourself, right now, right down here on Earth.