Image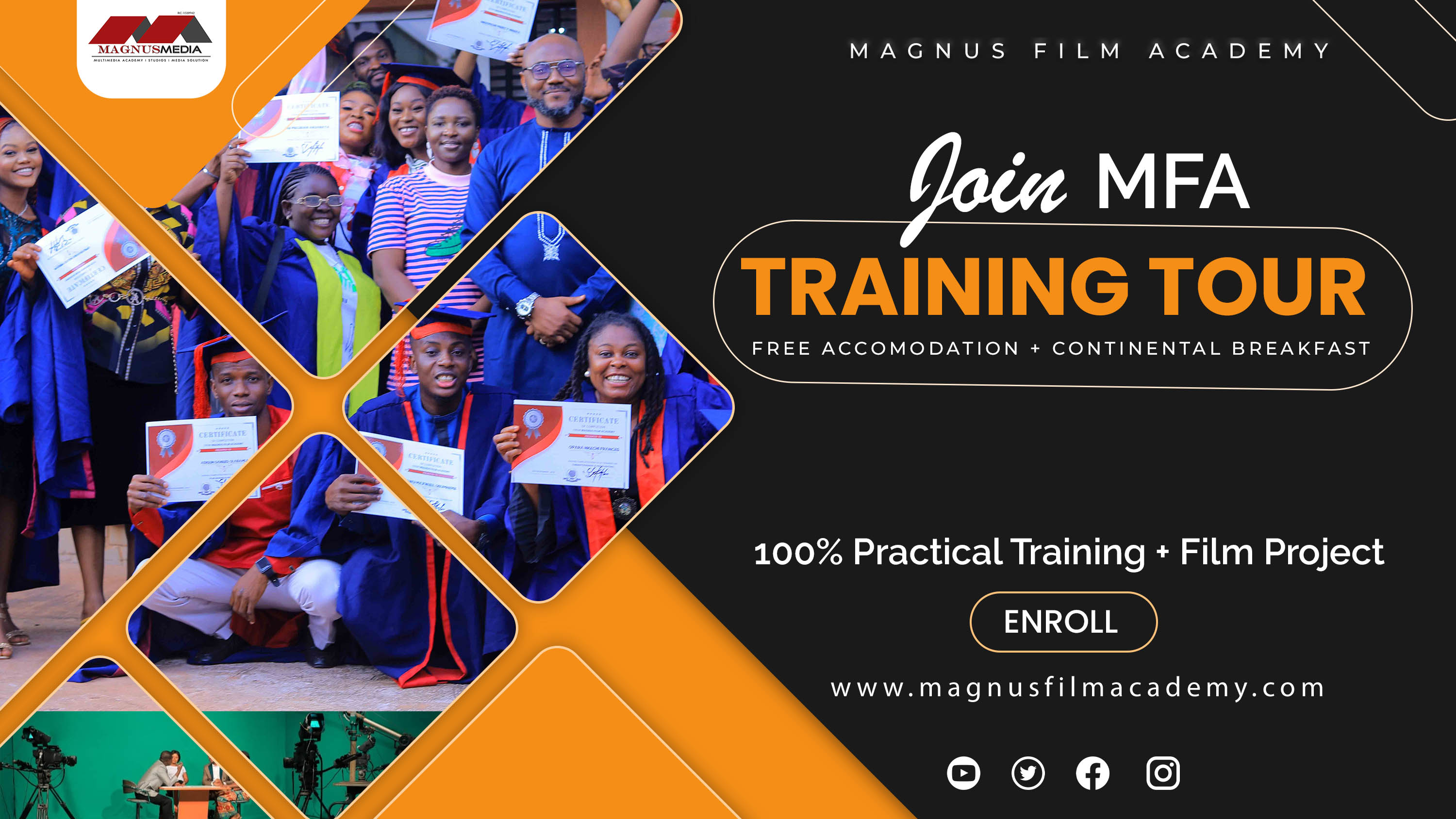 Who needs Filmmaking and Production course:

This course is designed for all types of audiovisual creators: Filmmakers, videographers, youtubers, content creators. 
Participants will learn to bring their ideas to the screen thereby improving their audiovisual communication skills.
Film Directors
Screenwriters
Videographers
Youtube Content Creator
Influencers
Cinematographers
KINDLY NOTE: 
2 weeks of Practical Training plus a film project 
Hotel Accommodation is available on request.
Training fee and film project: N150,000
 Graduation fee and Award of Certificate fee N10,000
Three months internship program with Magnus Media Studios after training. 
As you enroll with us, you are to enjoy our practical training in becoming a filmmaker and shooting a film project.
Training Days
Monday to Friday
Visit us at No 26 First Avenue off Damijah Trans Ekulu Enugu or Call our admin office numbers to get your camping and schedule date. +2348032684423, +2348033076305
You can pay your fees to the account details below or at our administrative office.
Account number - 1014804871
Account Name - Magnus Media Limited
Bank Name - Zenith Bank Plc