Image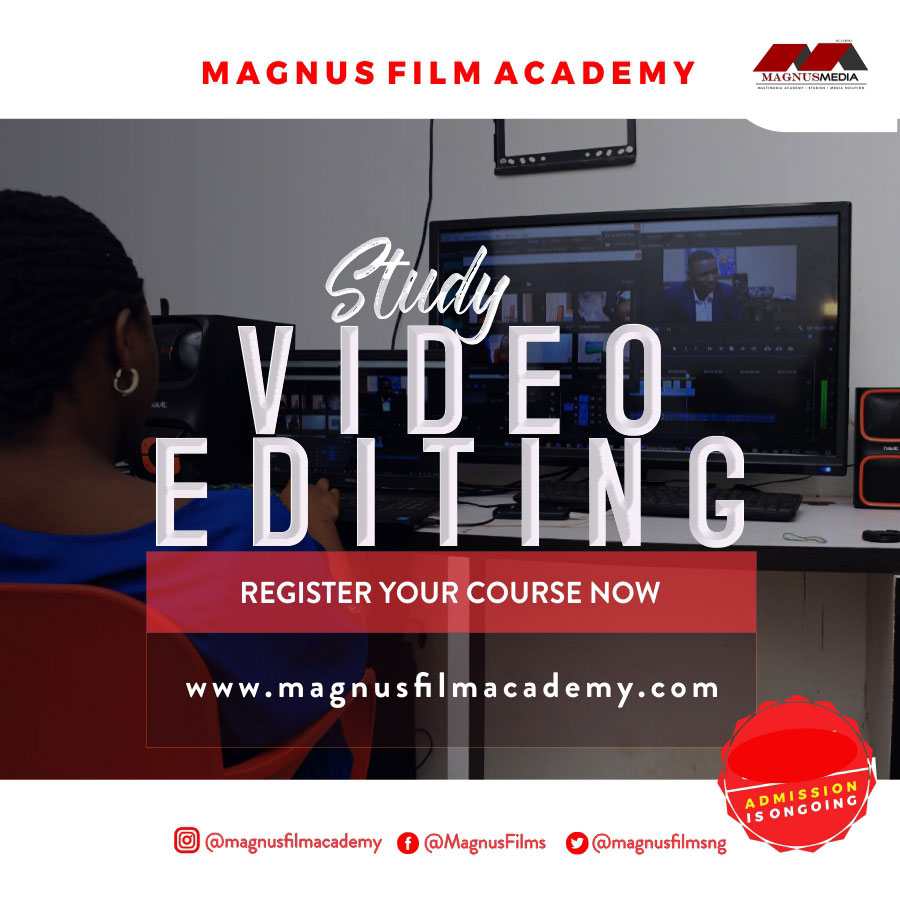 Who needs a video editing course:
You are a complete beginner and want to learn how to use Premiere Pro CC for Professional Video Editing
You are a Premiere Pro Novice (worked a bit with Premiere) and you want to expand your skills and become more efficient in both skills.
If you want to start your Video Editing Career, become a Professional in Premiere Pro and Video Editing
You want to become a Video Editor and Create your own Unique Demo Reel using Professional Footage shot with various cameras and conditions
You want to learn step by step the process of Post Production from Ingesting Media to Color Grading and Production
You want to learn how to edit an Interview-Based Documentary using Professional Footage
You have been Video Editing in other software and want to migrate to Premiere Pro
KINDLY NOTE: 
2 weeks of Practical Training plus a film project 
Hotel Accommodation is available on request.
Training fee and film project: N100,000
 Graduation fee and Award of Certificate fee N10,000
Three months internship program with Magnus Media Studios after training. 
Special Class fee for Cinematography Course  N150,000 (Optional )
As you enroll with us, you are to enjoy our practical training in professional Video Editing and edit a complete film project.
Training Days
Monday to Friday
Visit us at No 26 First Avenue off Damijah Trans Ekulu Enugu or Call our admin office numbers to get your camping and schedule date. +2348032684423, +2348033076305
You can pay your fees to the account details below or at our administrative office.
Account number - 1014804871
Account Name - Magnus Media Limited
Bank Name - Zenith Bank Plc