Get your own iDOFF SMART CARD? Overview, Cost & Benefits.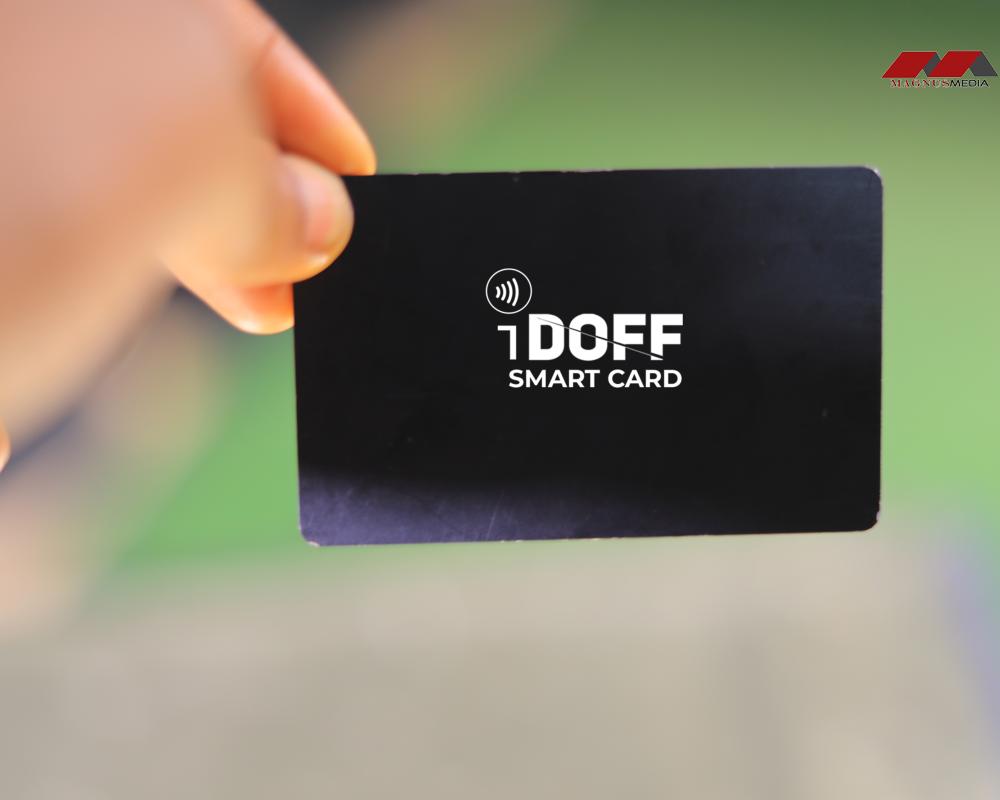 In this iDOFF Technology smart card review, we'll take a close look at the features and benefits of this digital business card service to help you decide if it's the right fit for you.
Why choose iDOFF Digital Business Card
 Some of the benefits and key features that come with iDOFF digital business cards include:
1. Made for the New Generation Smart Phones.
One would ask, what is the possibility of just a tap (contactless) of the iDOFF digital business card on a smart phone, isn't that a Wi-Fi, Bluetooth or QR code? It is not just a QR Code but near field communication technology that is activated once iDOFF digital business card senses a smart phone that recognizes its technology. Thank Goodness most new generation and going further tech. phones are in consonance with iDOFF Digital Business Smart Card.
2. Customized Digital Business Card
iDOFF offers customized company / personal profile landing page that is perfect to represent your brand. You can even upload your logo, video, socials and profile pictures that make you stand out.  Adding style to the features of iDOFF Card, all prints and impressions are engraved making the cards, packs and branding superior and of a class.
Click on this link to select your choice iDOFF SMART CARD.
3. High Quality and Durable Waterproof Cards with Customized Pack
Quality and durability is key in majoring every product hence iDOFF digital business smart card is of a refined waterproof metal material and fashionable bamboo to carry along.
iDOFF cards are made of durable waterproof metal, so you don't have to worry about them getting damaged if they get wet. For iDOFF metal card, you can even put them in the washing machine if they get dirty. This is a great feature if you're always on the go and don't have time to baby your business cards.
4.  Share Just with A Tap
Sharing your iDOFF digital business smart card is as easy as tapping your customized card to a phone for its activation. It also has option of scanning the Qr code on the card to still view what is stored in iDOFF smart card. The tapping feature is a great way to quickly exchange information without fumbling around with exchanging paper business cards.
5. Option to Share Profile or Market product to different social network.
Your digital business / personal profile created using iDOFF Technology platform leaves you with the freedom to share your business profile, personal profile, product and services to your contact.
6. Manage Multiple Cards
With iDOFF, you can create and manage multiple cards for different purposes. For example, you might have one card for personal use and another for business. Or, you could create a card for each event or conference you attend. This flexibility is helpful if you have many different contacts you need to keep track of. Also, if you ever need to update your information that can easily be done without re-creating all of your cards.
So, Is It Worth It?
iDOFF digital business cards offer many great features meant that you stand out. If you're looking for a way to quickly and easily share your contact information, iDOFF is a great option.
Click on this link to select your choice iDOFF SMART CARD.
https://www.idoffsmartcard.com/