Sun Newspapers - Magnus Film Academy boss, Odenigbo, endorsed for made-in-Nigeria awards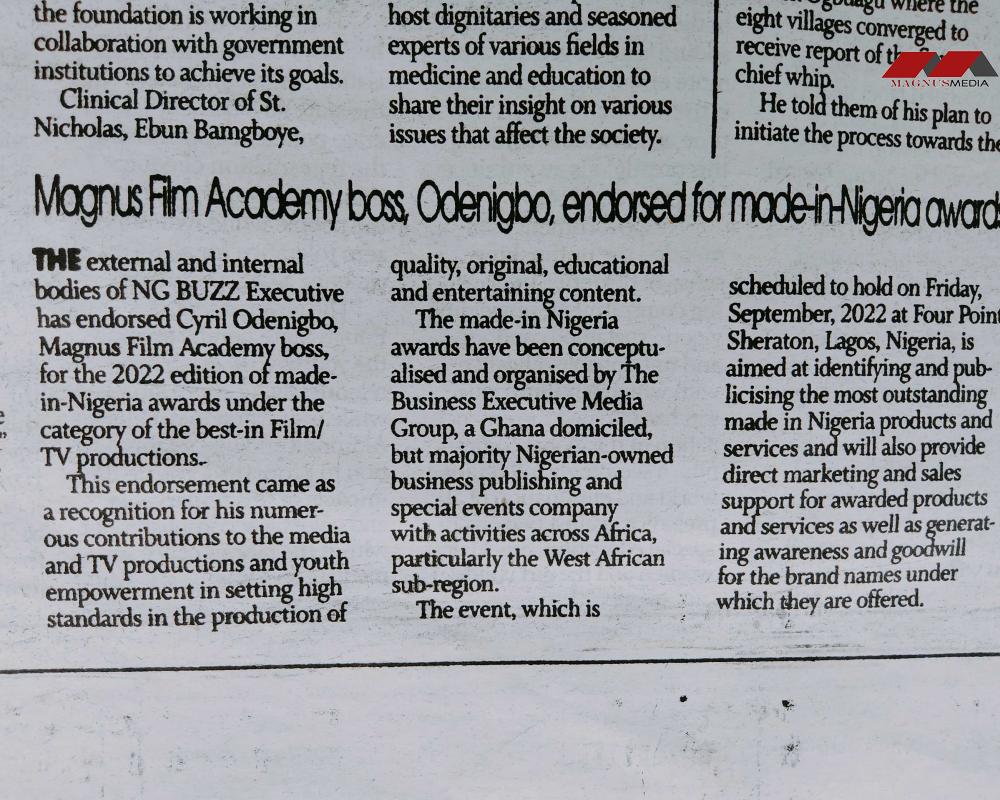 Magnus Film Academy Boss, Cyril Odenigbo emerges the winner for the 2022 Edition of the MADE IN NIGERIA AWARDS under the category of THE BEST IN FILM/TV PRODUCTION.

This endorsement came as a recognition for his numerous contributions to the media and TV productions and youth empowerment in setting high standards in the production of quality, original, educational, and entertaining content.

The Made in Nigeria Awards have been conceptualized and are being organized by The Business Executive Media Group, a Ghana domiciled, but majority Nigerian-owned business publishing and special events company with activities across Africa, particularly the West African sub-region.

This unique awards scheme aims to identify and publicly recognize manufacturers and service providers domiciled in Nigeria that produce the best quality, best value proposition products, services, and contents with a view to promoting local brands, products, and services that are best placed to compete favorably on both domestic and international markets, against imported products and services.