NATTY OKOSISI OF THE THEN-NEW MASQUERADE WAS LAID TO REST. ZEBRUDAYA SPEAKS. See pictures.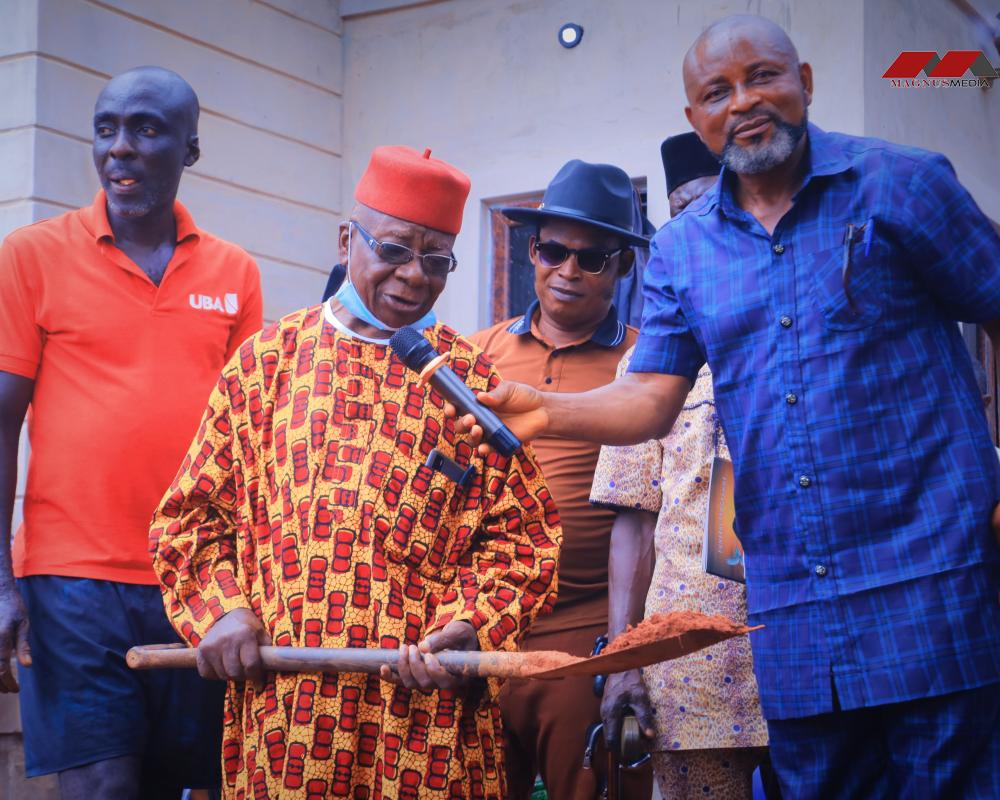 Mr Romanus Uche Amuta popularly known as Natty Okosisi of the New Masquerade (Zebrudaya Drama) was born on the 3rd of November 1942 into the family of Mr Amuta-Oke Umuagu, from Ukana in Udi LGA of Enugu State. He was one of the founding members of the NTA comedy program, The NEW MASQUERADE, which brought him into the limelight and made him a household name NATTY OKOSISI. He married Cordelia Eze on the 6th of January 1978. They lived together until his demise.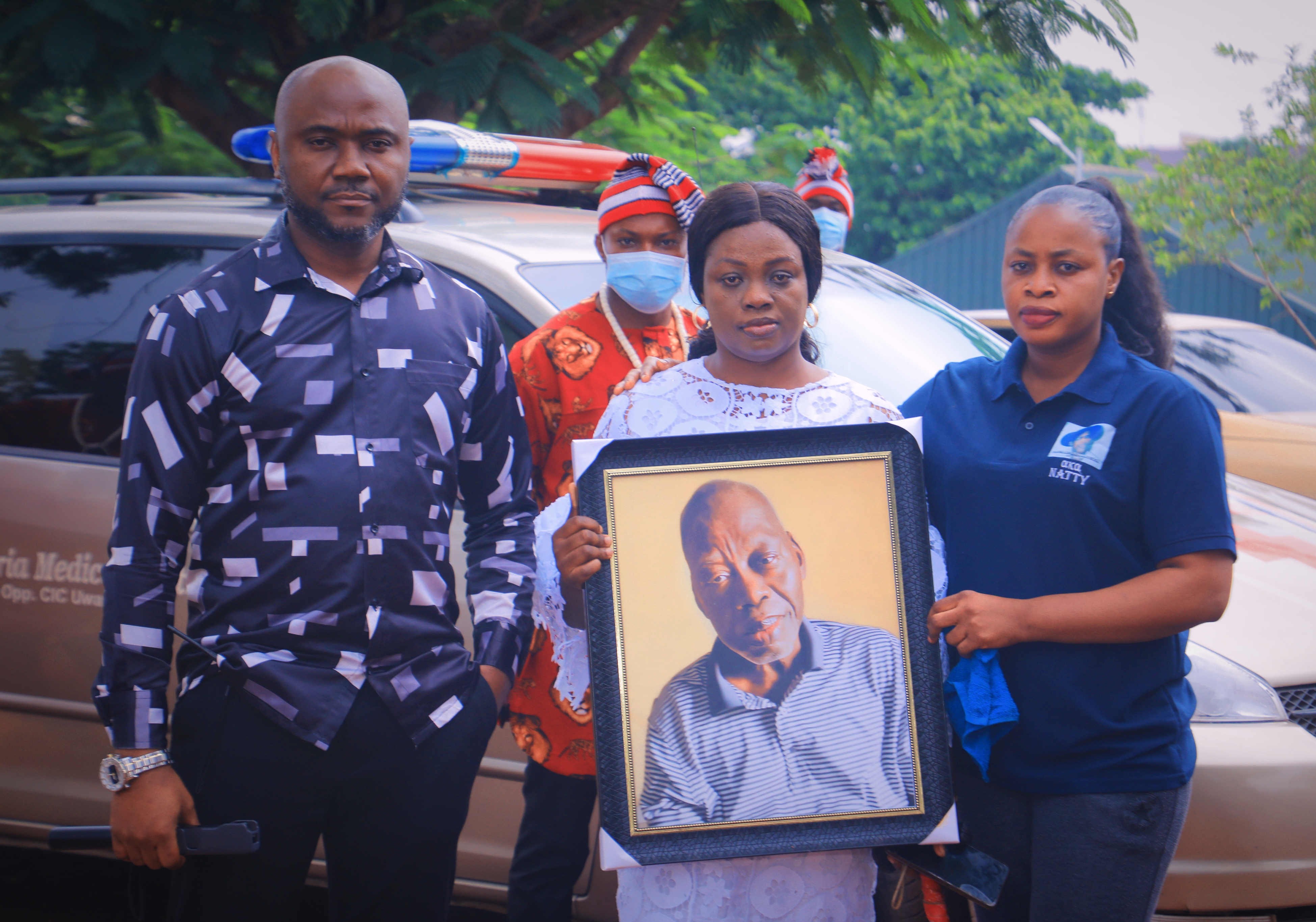 Friday, 20th May 2022 in the morning, accompanied by His first Daughter Mrs Ijeoma Fajana, his nephew Cyril Chikwelu Odenigbo (Magnus Media Boss) and others, joined in procession as his body left Eastern Medical Center Uwani Enugu in convoy to his compound for lying in the state where his wife, children, grandchildren, relatives and his loved once lined up to see his remains for the last time and pay their last respect. They also had a brief prayer for the eternal rest of his soul. 
It's absolutely clear that Natty Okosisi was popularly known as the man of the people. He is truly missed by so many not only the family, and fans but Nigeria at large.
 His body was conveyed to St. Joseph's Catholic Church  Ukana Enugu State where his requiem mass was held. The body of Late Mr Romanus Uche Amuta was blessed for the last time by the officiating priest and the mass ended. The deceased was conveyed back to his compound where he was laid to rest after the priest blessed his grave.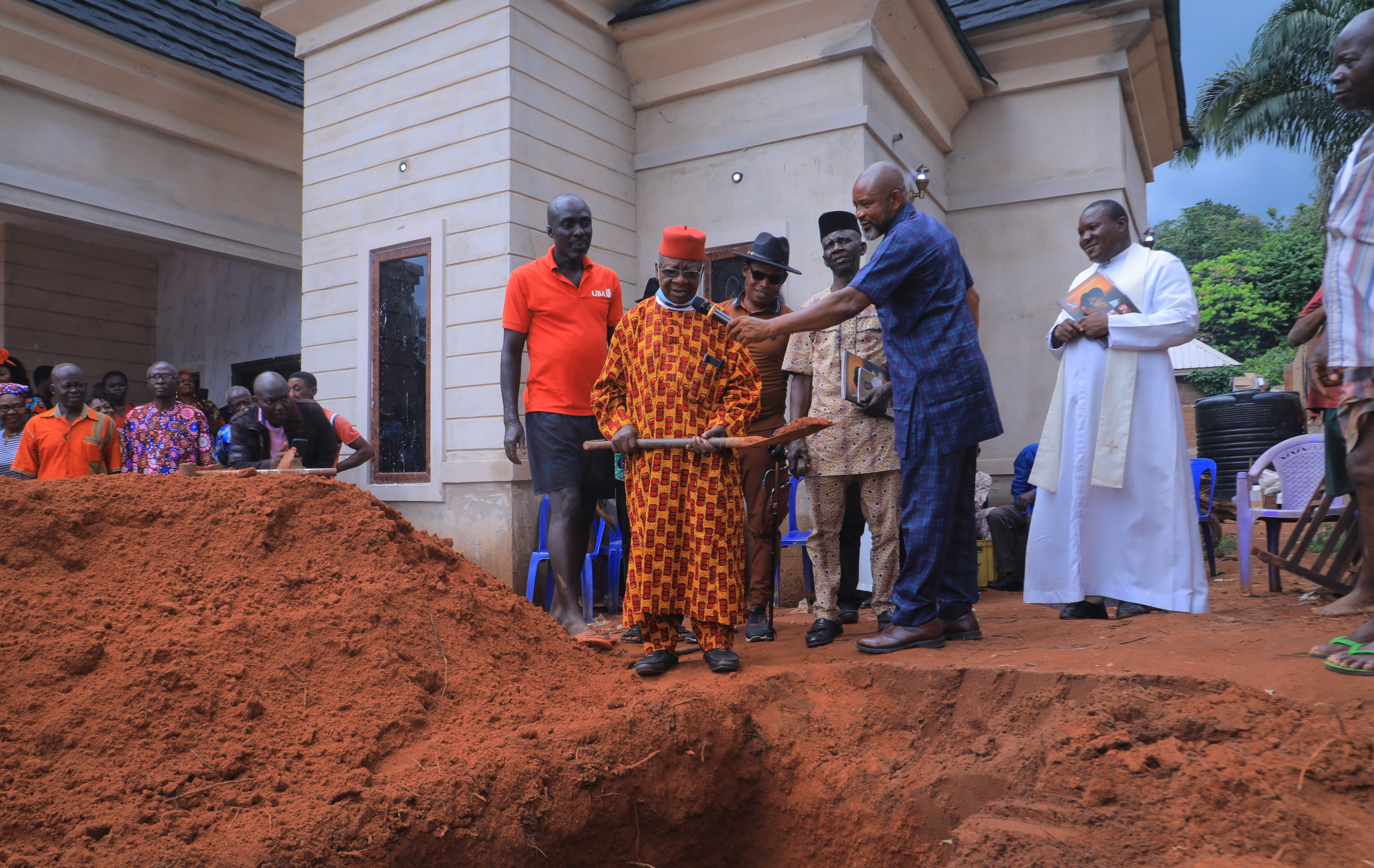 At his grave was a spectacular oration presented by his college, the producer of The New Masquerade Drama Series, Chief Chika Okpala ( MON) aka Chief Zebrudaya Okorigwe Nwogbo alias 4:30 prayed especially for his response together with others from Nollywood Elders Forum (AGN) Enugu.
They all spoke so highly of Late Romanus Amuta.
May His Soul Rest in Peace. Amen.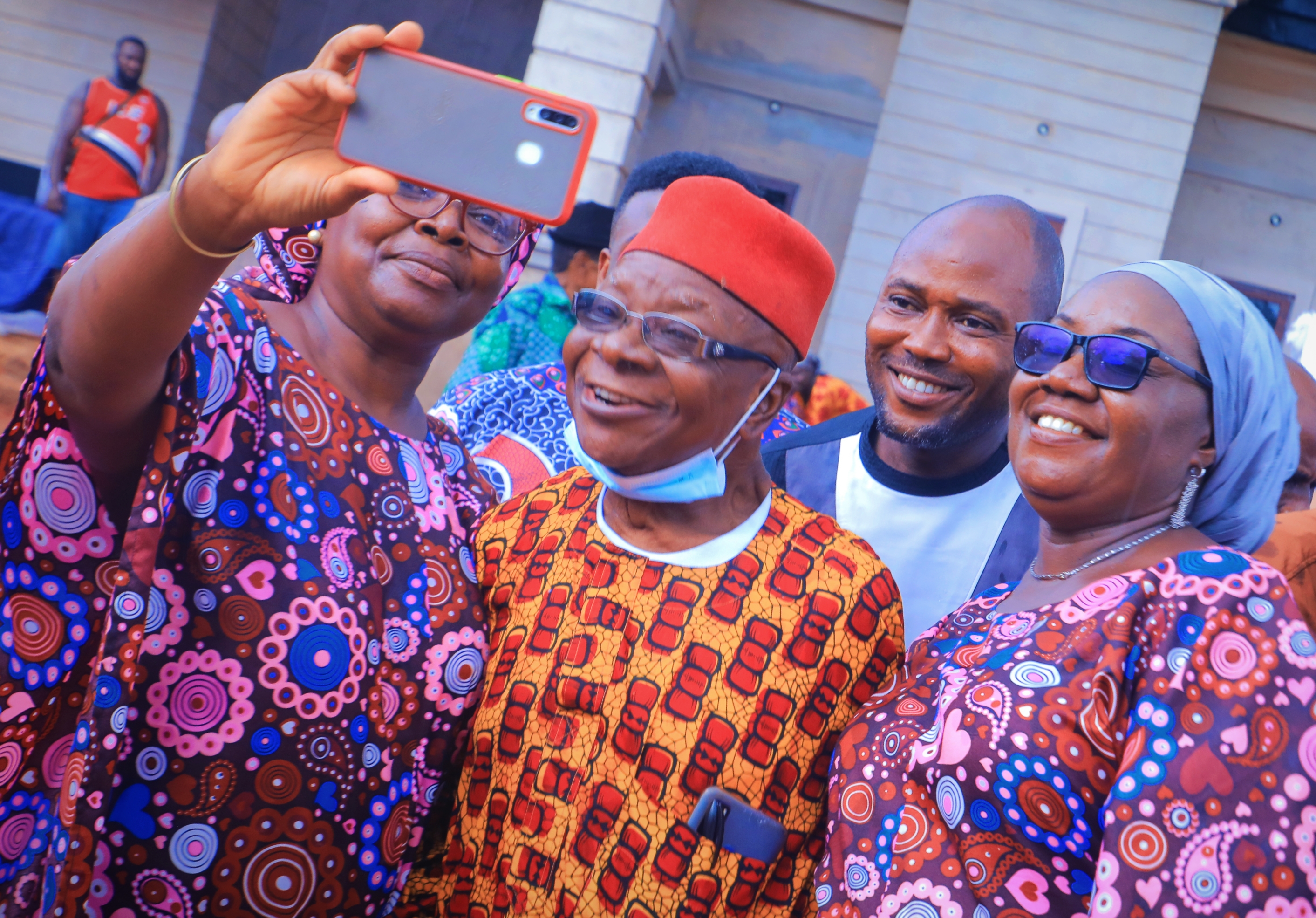 Interment and condolences followed immediately in line with the tradition. Different groups, family members and dignitaries were present with condolence presentations and dance Troops.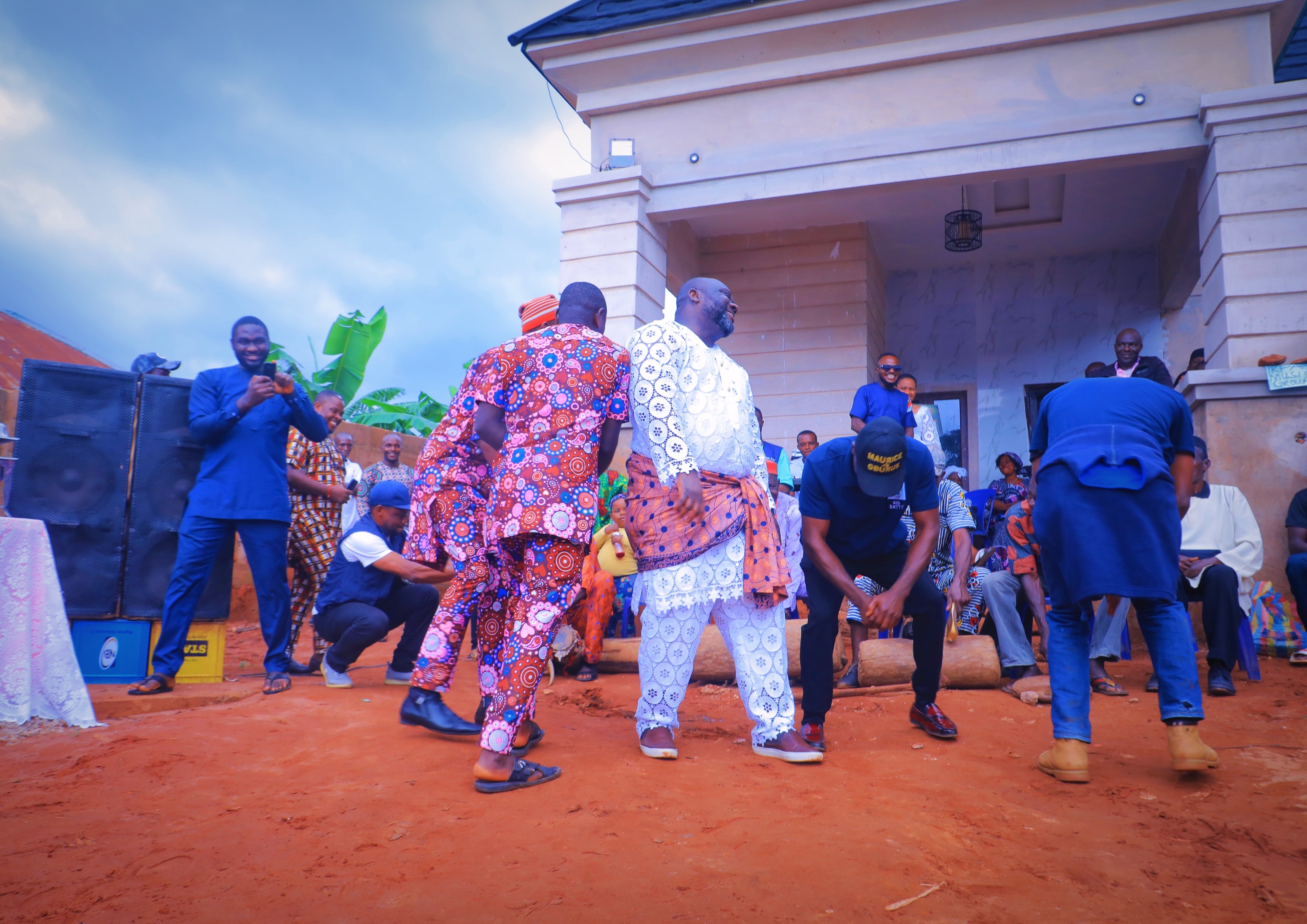 His first Son, Dr Chukwuma Amuta gave an appreciation speech recognizing each group and family for finding time to be with them in their moment of grief.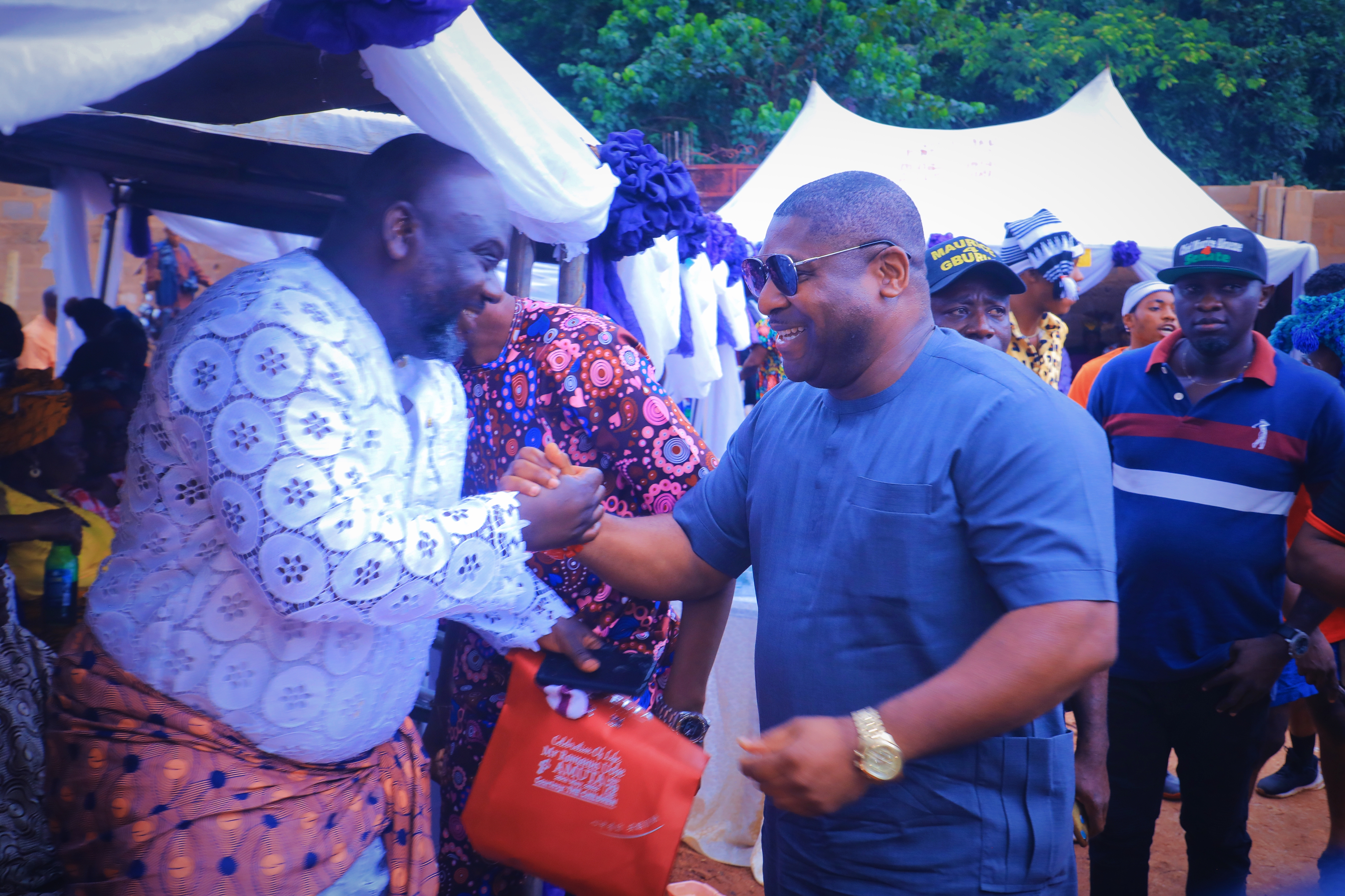 Late Mr Romanus Amuta is survived by his wife Mrs Cordelia Nwadi Amuta and Children,
Mrs Ijeoma Fajana (Lagos)
Dr. Chukwuma Amuta. FMCPath (UK)
Mrs Chizoba Achonu (Lagos)
Mrs Ogechi Anyogu. CAMS, FA (UK)
Ms. Chikodi Amuta (Turkey)
Mr Obinna Amuta(USA)
See more photos: