Reconciled Duo, Psquare marks 42. Read Reactions.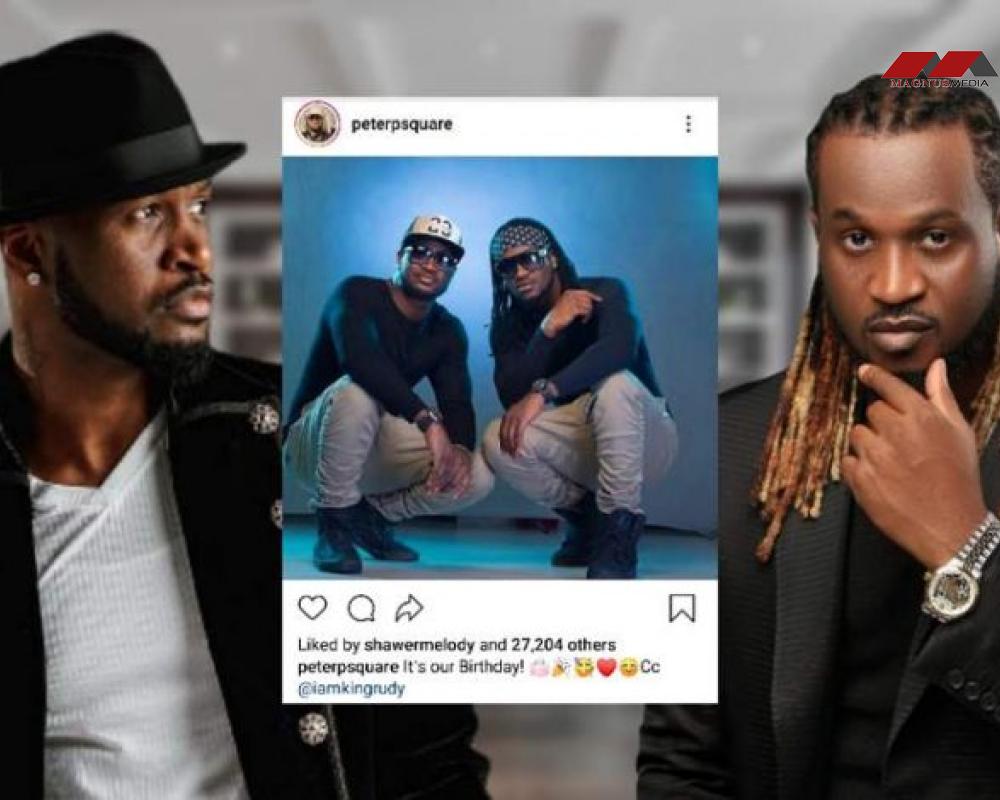 Peter and Paul Okoye popularly known as PSQUARE after five years marks their 42nd together: Celebrities and Fans Celebrates this Africans most famous duo Singers in grand style.
P-Square is a Nigerian R&B duo composed of identical twin brothers Peter Okoye and Paul Okoye. They produce and release their albums through Square Records. In December 2011, they signed a record deal with Akon's Konvict Muzik label. In May 2012, they signed a record distribution deal with Universal Music South Africa. P-Square bagged at least 17 awards and over 18 nominations during various music awards in Nigeria, Africa, and internationally.
They had three nominations to the MTV Europe Music Awards for Best African Act (2013), Artist of the Decade (2015), and Best Group (2015). In 2016, P-Square's 'Get Squared' won Best R&B/Pop Album and Album of the Year, Best Music Video (Get Squared), Song of the Year (Bizzy Body) and Artiste of the Year during the Headies.
Paul Okoye wrote, "Men's birthday
Idia Aisien wrote, "Happy birthday guys!!
Ka3na wrote, "Happy Birthday Psquare
Mark Angel wrote, "Happy birthday legend
See some of their fans' birthday message
One Peter Ugbo wrote, "Happiest birthday to you my Kings
One Erico Gaga wrote, "Happy birthday legend twin
One Okoiye Eugene wrote, "Happy birthday my favorite twins
One Nkiruka Okeke wrote, "Happy birthday unuejima
One I Am Harryson wrote, "Happy birthday strong heads. Una stress me that year
One I Am Ubfire wrote, "More life to celebrate legend
One Tha Vox wrote, "Happy birthday my heroes, more life and energy. Legends you made me this
One Pmo The Aphrodite wrote, "Birthday blessings".
Remember how the internet erupted in December 2021 when Psquare reconciled following a 5-year feud?
The word of their reconciliation spread quickly and remained on many people's lips for weeks when they began following each other on all social media platforms and were seen hanging out together.
The Okoye twins later revealed the identity of the individual who relentlessly pushed to ensure their reunion as brothers and as a music brand.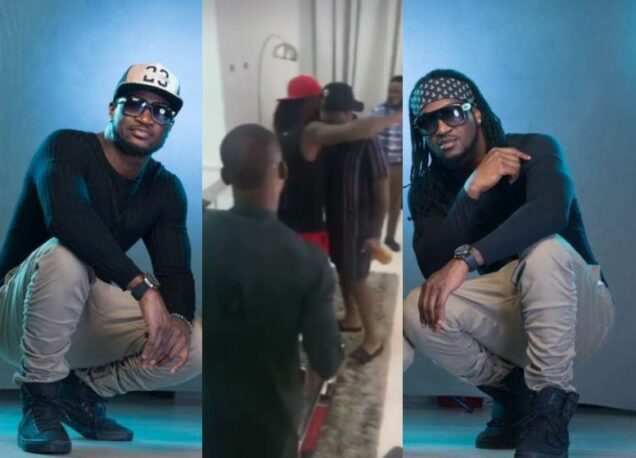 On Saturday night, December 25, 2021, the brothers played together for the first time in four years, and they used the chance to honor Chief Tony Elumelu and other fans.
.